Sugru - Mouldable Glue - 8 Pack - Black and White
Introducing Sugru, the world's first mouldable glue that turns into rubber. Thanks to its patented silicon technology, Sugru sticks to any surface while being flexible and durable.
ENTREGA STANDARD GRATUITA

Opções de entrega:

Envio rápido e seguro
Devoluções rápidas e fáceis de 30 dias
Caixa segura usando criptografia de 256 bits
Atendimento ao cliente
Cadastre-se em uma conta comercial
Comentários mais úteis
Comentários
255304

| | |
| --- | --- |
| | Peter Morgan |
| | South Australia |
| | 5th Outubro 2019 |

Only limited by your imagination...

253877

What a great product! Bought two Nikon 2x teleconverters and used two black Sugru to join them together to make a 2x pair of wide field binoculars.
Still stuck fast after several weeks with no indication of coming apart.

It's so good I bought two further double packets containing three white and three black in each packet.

Now to try to think up all sorts of other uses.....

| | |
| --- | --- |
| | Michael |
| | Worcestershire |
| | 12th Setembro 2019 |

247570

Very good prompt delivery and excellent product

| | |
| --- | --- |
| | Sue Viksna |
| | Iphone |
| | Brisbane Australia |
| | 20th Maio 2019 |
Porquê comprar?
Sticks to almost any surface
Supremely versatile
Easy to shape
Strong and durable
Soft but grippy
Removable
Descrição do produto
Sticks to almost any surface
There are almost no limits to what you can attach Sugru to - it can stick permanently to glass, metal, wood, ceramics and most plastics.
Supremely versatile
Sugru is suited to many different applications, so when it comes to your mobile there are plenty of uses. Sugru is ideal for adding additional grip to a phone or case and is ideal for fixing broken/damaged cables being both flexible and electrically insulating.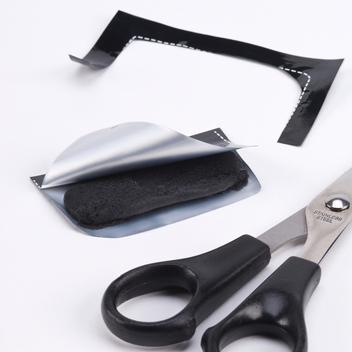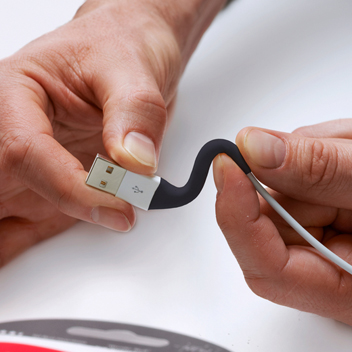 Easy to shape
Once opened, you have 30 minutes to mould your Sugru into any shape - use it to fix, seal, build or even stick things together. Once fully set (after 24 hours) Sugru turns into a flexible, durable silicone rubber. In a rush? Leave your Sugru-based concoction in a warm place to speed the curing process.
Strong and Durable
Once set, Sugru can stand up to anything you throw at it. It is weather-resistant - so it won't fade in the sun and even deals with sea water with ease. It is also temperature-resistant from -50°C (-58°F) to 180°C (356°F), within these boundaries it won't get harder, softer or melt.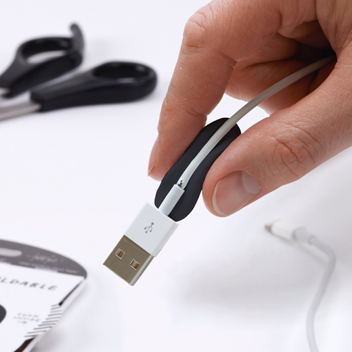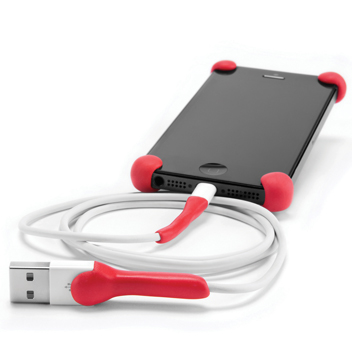 Soft but Grippy
Due to it's silicone properties, Sugru is soft to the touch but also offers substantial grip. Great for a makeshift car holder or adding a little extra grip to your phone, cable or case.
Removable
Sugru can be removed with ease by cutting it off with a sharp knife. Any residue can be taken off by hand or using tissue paper.
Detalhes chave
| | |
| --- | --- |
| Peça n. | I000467 |
| UPC | 5060280540035 |
| Côr | Black, White |
Entrega e Devoluções
Serviço de Correio - 0 €
Um serviço de correio fiável e de baixo custo, adequado às suas encomendas menos urgentes. Este serviço não é rastreado e é normalmente entregue em 4-8 dias úteis.
Serviço de Correio Rastreado - 7,99 €
Serviço de correio rastreado, seguro e confiável, geralmente entregue em 3-4 dias úteis.
Envio DHL Express - 16,05 €
Um serviço rápido, seguro e confiável. O seu artigo receberá tratamento prioritário e beneficiará de um serviço completo de rastreio online para que possa verificar o progresso da sua encomenda ao longo do percurso. Normalmente demora 1-2 dias úteis.