Protetor de tela Zizo Nano Líquido Universal
Utilizando tecnologia de nano-revestimento de alta tecnologia para criar uma camada invisível, o protetor de tela líquido Zizo protege as superfícies revestidas de seus telefones e tablets contra sujeira, óleo, poeira e arranhões superficiais, além de oferecer clareza cristalina.
Frequentemente comprados juntos
11,49€

Era 17,49€ - 34% off
---
---
24,49€

Era 27,99€ - 13% off
Comentários mais úteis
Comentários
261920

FAST DELIVERED , GOOD STUFF , THANK*S

| | |
| --- | --- |
| | Cristian Doroftei |
| | HONOR 20 PRO |
| | LONDON |
| | 20th Fevereiro 2020 |

260224

Well I put it on my Samsung Galaxy fold so I really dont want to find out if it works lol but using it all day and using different dust rags I dont have any scratches so I think it's doing it job .. well it works for me !! Thank Alot

| | |
| --- | --- |
| | Robert Leyvas |
| | Samsung Galaxy fold |
| | 805 |
| | 9th Janeiro 2020 |

Very easy to use and so far excellent protection

259434

The product is as described and is extremely easy to apply having first cleaned the screen, it's been on a couple of weeks and has protected the screen todate

| | |
| --- | --- |
| | Andrew Parker |
| | Samsung Galaxy A20 |
| | 24th Dezembro 2019 |
Porquê comprar?
Compatibilidade universal com a dureza 9H
Proteção invisível e incrivelmente fina
Clareza cristalina
Mantém a sensibilidade da tela
Descrição do produto
Compatibilidade universal com a dureza 9H
O Protetor de tela de vidro líquido Zizo Nano vem em forma líquida e possui uma tecnologia de revestimento nano de alta tecnologia, o que significa que pode ser aplicado em qualquer superfície, o que resulta em uma excelente cobertura. A aplicação líquida adiciona uma camada invisível com dureza de 9H à tela do seu dispositivo, proporcionando assim proteção contra poeira de sujeira, germes e arranhões superficiais. Além disso, a forma líquida permite que ele seja compatível com a maioria, se não todos os smartphones, tablets, tela da câmera e muito mais!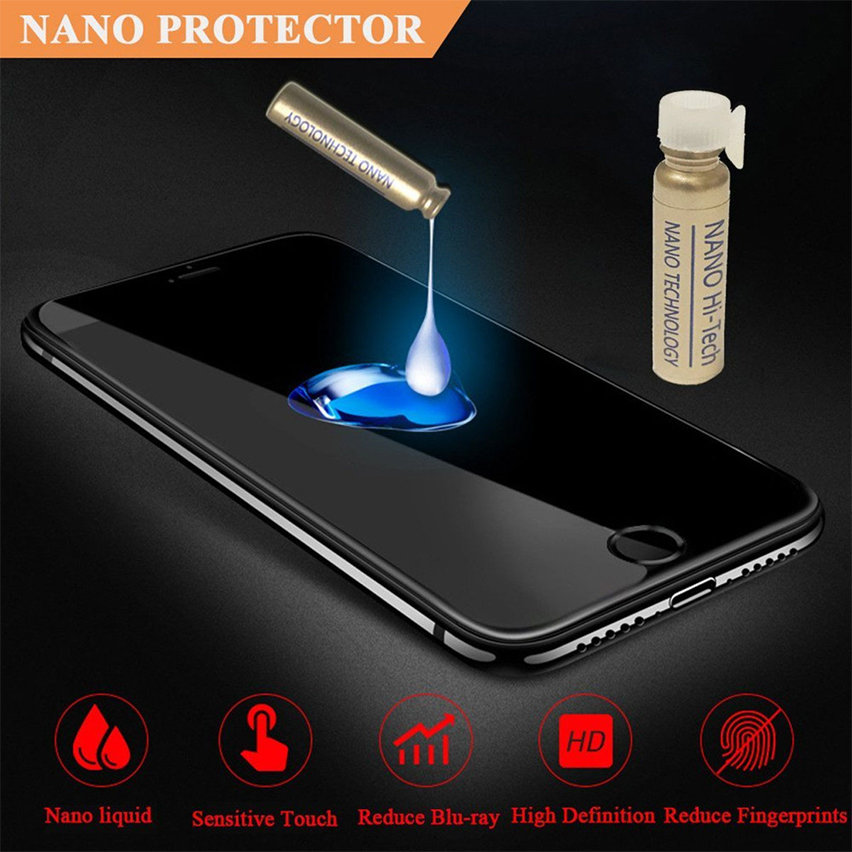 Proteção invisível e incrivelmente fina
O Zizo Nano Liquid Screen Protector adiciona uma camada nano incrivelmente fina ao ecrã do seu dispositivo, que é 1000 vezes mais fina do que o cabelo de um humano. Isto não só irá preservar e até mesmo melhorar a clareza da tela do seu dispositivo, mas também manter a capacidade de resposta da sua tela de toque.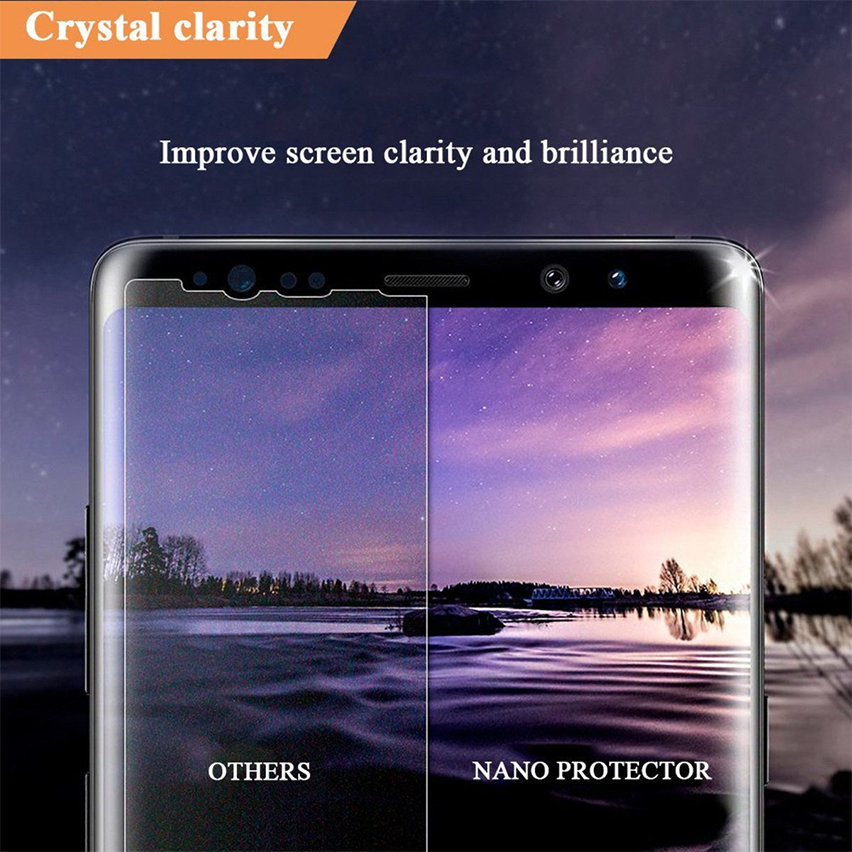 Clareza cristalina
O protetor de tela Zizo Nano Liquid Glass Protector de tela reduz sujeira, manchas, depósitos de óleo e marcas de impressões digitais, permitindo que você desfrute de uma exibição nítida e clara do seu dispositivo em todos os momentos. Agora você pode desfrutar da beleza de sua tela de alta resolução sem qualquer distorção ou descoloração.

Mantém a sensibilidade da tela
Uma vez aplicado, devido à camada incrivelmente fina, o Zizo Nano Liquid Screen Protector mantém a sensibilidade do ecrã táctil do seu dispositivo e mantém-no em perfeito estado de funcionamento.
NOTA: O melhor desempenho é alcançado depois de decorridas várias horas, recomendamos que revesta o seu dispositivo imediatamente antes de um período em que é improvável que o seu dispositivo seja manuseado. O revestimento não torna o seu dispositivo à prova de água ou de riscos.
Detalhes chave
| | |
| --- | --- |
| Peça n. | LSP-1MLNANO |
| UPC | 0888488168968 |
| Mobile Fun ID | 70959 |
| Côr | Clear |
Entrega e Devoluções
Coronavirus (Covid 19) - Customer Information - Temporarily unable to deliver goods.
Serviço de Correio - 4,49 €
Um serviço de correio fiável e de baixo custo, adequado às suas encomendas menos urgentes. Este serviço não é rastreado e é normalmente entregue em 4-8 dias úteis.
Serviço de Correio Rastreado - 9,49 €
Serviço de correio rastreado, seguro e confiável, geralmente entregue em 3-4 dias úteis.
Envio DHL Express - 19,99 €
Um serviço rápido, seguro e confiável. O seu artigo receberá tratamento prioritário e beneficiará de um serviço completo de rastreio online para que possa verificar o progresso da sua encomenda ao longo do percurso. Normalmente demora 1-2 dias úteis.