Official Sony AN430 Dual USB 2.4A Car Charger w/ USB-C Cable - Black
A genuine Sony car charger and USB-C cable for your USB-C Sony smartphone, including Xperia XZ2 Premium, XZ2, XZ2 Compact and more. Incredibly stylish and fast, this charger is a must have, thanks to its sleek design and super fast charging rates.
ENTREGA STANDARD GRATUITA

Opções de entrega:

Envio rápido e seguro
Devoluções rápidas e fáceis de 30 dias
Caixa segura usando criptografia de 256 bits
Atendimento ao cliente
Cadastre-se em uma conta comercial
Porquê comprar?
Charge 2 devices simultaneously in your car
2x standard USB ports charge a wide variety of devices
2.4A output delivers super-fast charging speeds
USB-C cable included
Lightweight, compact build - perfect for portability
Official Sony product
Descrição do produto
Charge 2 devices simultaneously in your car
Keep your work and home phones charged, keep the kids happy or make sure your tablet or smartphone is ready for that big presentation with the AN430 dual USB car charger from Sony. With lightning-fast charging speeds and a compact, lightweight frame, this charger is all you need to stay powered up on the move.
2x standard USB ports charge a wide variety of devices
Using the 2 built-in standard USB ports on this car charger, you can charge any USB charging-compatible device - including smartphones and tablets, but also e-readers, dash cams, sat nav systems and more.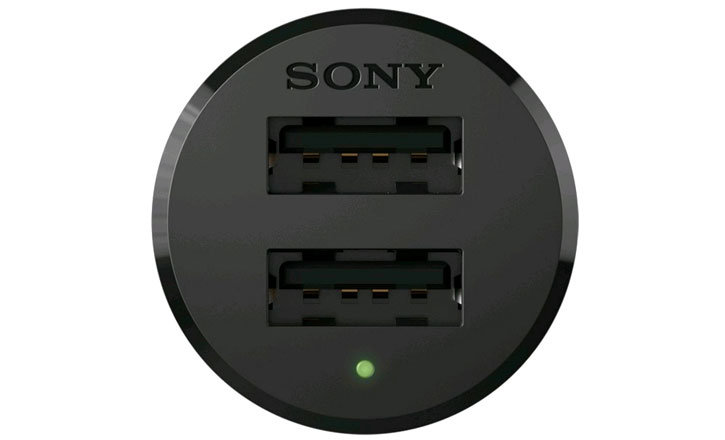 2.4A output delivers super-fast charging speeds
Each USB port on the AN430 car charger delivers a whopping 2.4A of power - that's more than enough to charge any smartphone quickly, but will also provide a huge power boost to tablets and more power-hungry devices.
What's more, these values are per port, meaning that a total power output of 4.8A will allow two devices to utilise this power boost simultaneously.
USB-C cable included
Sony has included a USB-C charge and sync cable with this car charger, compatible with all of the latest Sony smartphones - including the Xperia XZ2, XZ2 Compact, XZ2 Premium and many, many more. This cable is also compatible with any smartphone which has a USB-C connector, though, so you're not just limited to Sony phones.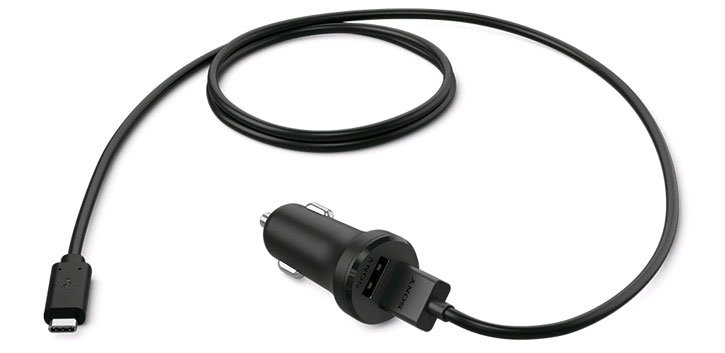 This USB-C cable has been fully safety-tested, too, ensuring that there's no chance your device will be damaged.
Lightweight, compact build - perfect for portability
Measuring in at 59mm x 27.6mm and weighing just 17.6g, the AN430 car charger won't take up any space in your vehicle and travels well too - in a pocket, backpack, glove compartment or any other storage method you care to name.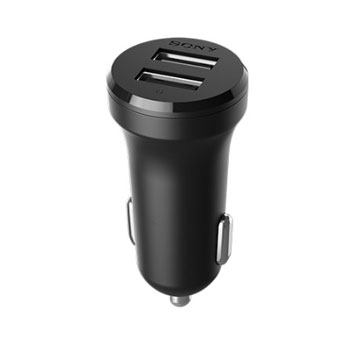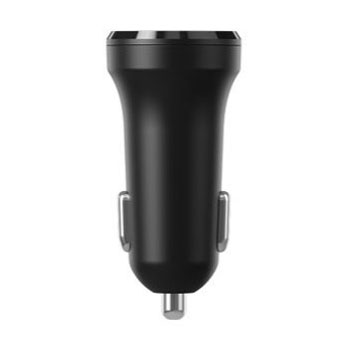 Official Sony product
This car charger is an official Sony product, ensuring the highest possible standards in design, manufacture and production. You can be sure of the same care and attention Sony lavishes on all in-house products.
Specifications:
Weight
Car Charger: Approx. 17.6 g, USB Cable: Approx. 24 g
Dimensions
Car Charger: 59.1 x 27.6 mm, USB Cable: Diameter 3.2mm , Length 1.0mm
Detalhes chave
| | |
| --- | --- |
| Peça n. | AN430 |
| UPC | 7311271585992 |
| Côr | Black |
Entrega e Devoluções
Serviço de Correio - 0 €
Um serviço de correio fiável e de baixo custo, adequado às suas encomendas menos urgentes. Este serviço não é rastreado e é normalmente entregue em 4-8 dias úteis.
Serviço de Correio Rastreado - 7,99 €
Serviço de correio rastreado, seguro e confiável, geralmente entregue em 3-4 dias úteis.
Envio DHL Express - 16,05 €
Um serviço rápido, seguro e confiável. O seu artigo receberá tratamento prioritário e beneficiará de um serviço completo de rastreio online para que possa verificar o progresso da sua encomenda ao longo do percurso. Normalmente demora 1-2 dias úteis.
Compatibilidade