Official Samsung DeX Pad Galaxy S9 / S9 Plus Display Dock - Black
Transform your Samsung Galaxy S9 / S9 Plus into a fully-featured, fully customised desktop PC with the all-new DeX Pad from Samsung. All the functionality and power of a PC, right from your smartphone.
ENTREGA STANDARD GRATUITA

Opções de entrega:

Envio rápido e seguro
Devoluções rápidas e fáceis de 30 dias
Caixa segura usando criptografia de 256 bits
Atendimento ao cliente
Cadastre-se em uma conta comercial
Comentários mais úteis
Comentários
235279

Mini office on the big screen.

| | |
| --- | --- |
| | DaveY |
| | Samsung S9+ |
| | 21st Outubro 2018 |
Porquê comprar?
Experience the power of a desktop PC with your Samsung Galaxy S9 / S9 Plus
Use your Galaxy S9 / S9 Plus as a touchpad
Allows you to use Microsoft Windows through 3rd party apps
Special DeX Mode with 2 USB Ports for enhanced productivity
Plug and play - no lengthy setup or software installation
Fast Charge your Samsung Galaxy S9 / S9 Plus
Descrição do produto

Experience the power of a desktop PC with your Samsung Galaxy S9 / S9 Plus
Your smartphone is an increasingly vital part of your everyday life. As your device becomes capable of doing more and more things, the last thing you want is fragmented work - different documents in different places, scattered across several devices. That's why Samsung has created the DeX Pad. Simply plug your Galaxy S9 / S9 Plus into this lightweight, durable dock, connect the DeX Pad to an external display, then connect a mouse and keyboard (if needed) and you're good to go. A full desktop PC experience using your smartphone - this is truly the future.

Please Note: This accessory requires the use of the mains charger that was included with your Galaxy smartphone. The wall charger provided with this product has an EU mains plug.
Use your Galaxy S9 / S9 Plus as a touchpad
Samsung DeX Pad features an ingenious design, which allows your Samsung Galaxy S9 / S9 Plus to be mounted completely flat. Apart from security holding your phone, the Samsung DeX Pad now allows your phone to be used as a touchpad. Take the control of and navigate your cursor on the connected external monitor's screen, in order to create a comfortable, productive and desktop-like working position.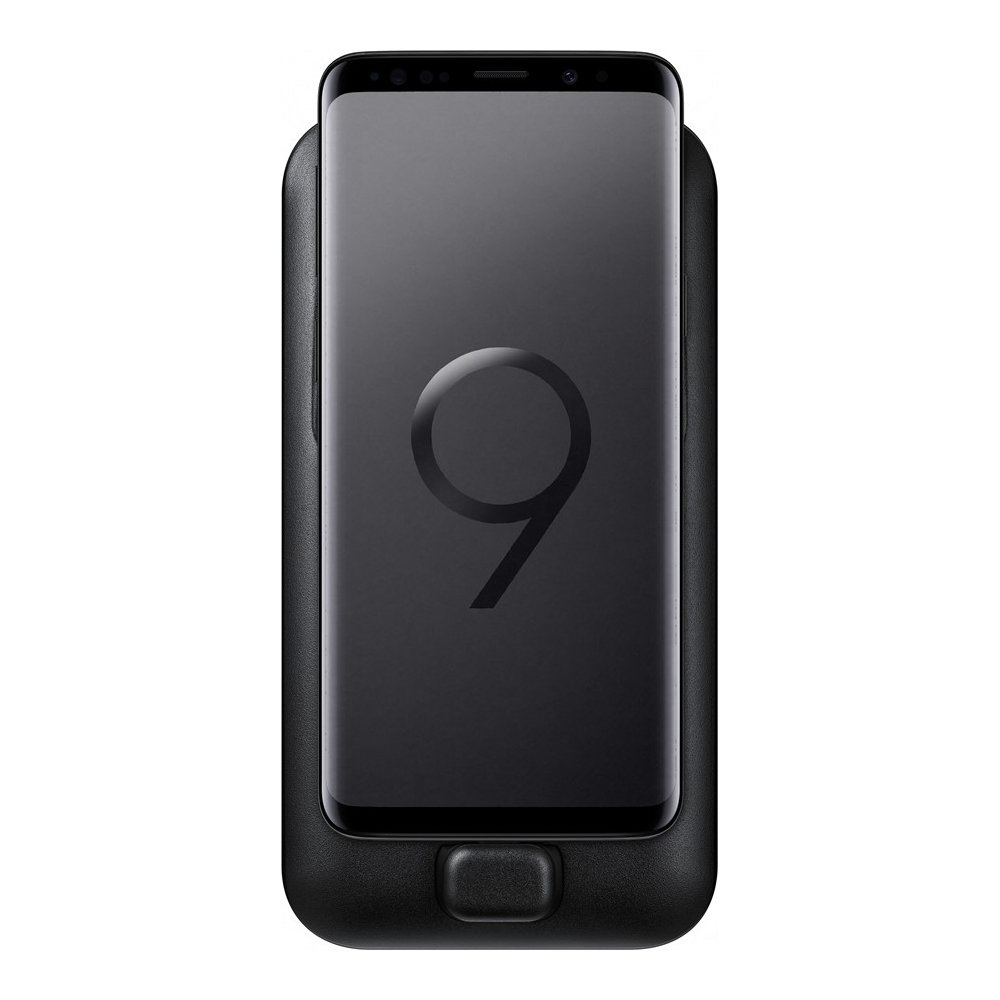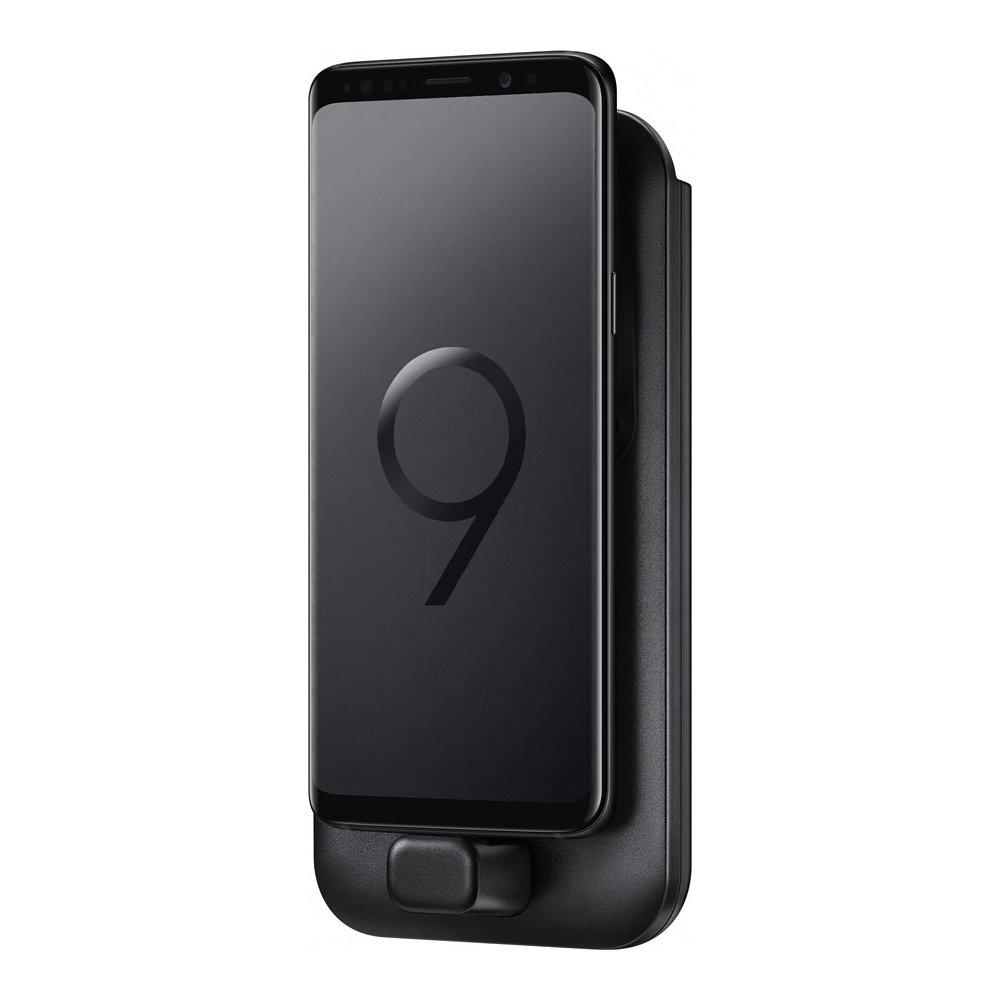 Need to use Microsoft Windows for work - you can have it!
Have you even wanted to run a full Windows version on your phone? Samsung Dex Pad makes it a reality, as through the use of various 3rd party virtualisation apps and service, such as Citrix, WMware, Amazon AWS, (may require 3rd party subscription) you can take your productivity to the next level. This is already highly popular among business users, however, any tech-savvy individual will surely benefit from the convenience of having the ability to run and access Windows OS on-the-go.

Special DeX Mode with 2 USB ports for enhanced productivity
Once your Samsung Galaxy S9 / S9 Plus is securely placed and docked into Samsung DeX Pad, it automatically enter a Samsung's special DeX mode, which enabled compatible business and productivity apps to be opened. If you're worried the DeX Pad will just mirror your device's screen, you shouldn't be. Samsung has created a fully customised desktop version of the Galaxy S9 / S9 Plus Android experience, designed to be familiar to anyone who has worked within Windows, Mac OS or even Linux. Make no mistake - this is a fully optimised, ergonomically viable desktop dock which will transform your device into a powerhouse. View and share presentations, analyse sales charts or business reports all in separate windows on your large external display. Samsung Dex Mode also supports 3rd party inputs, so feel free to connect a standalone mouse or keyboard to make the most of the equipment you already own.
Plug and play with an HDMI output - no lengthy setup or software installation
In no time at all, you can be ready to use your Galaxy S9 or S9 Plus as a desktop workstation. All you need to do is connect your phone to the DeX Pad, plus any peripherals you might want. You won't need any drivers, extra software or specially tailored hardware - just a monitor, input methods (keyboard / mouse) and whatever apps you need to get some serious work done, whilst the HDMI female video output will ensure you a great compatibility with most of the external displays.

Fast Charge your Samsung Galaxy S9 / S9 Plus
If you are afraid of Samsung DeX Pad draining your phone's battery - don't be! With a built-in USB-C Quick Charge 2.0 USB connection Samsung DeX Pad will actually be able to quickly recharge your phone, despite it being used for intensive applications. You can be rest assured knowing that your phone's battery is ready for the action whenever you are.
Please note: A separately purchased HDMI to HDMI cable will be required to connect DeX Pad to your monitor.
Detalhes chave
| | |
| --- | --- |
| Peça n. | EE-M5100TBEGWW |
| UPC | 8806088370569 |
| Côr | Black |
Entrega e Devoluções
Serviço de Correio - 0 €
Um serviço de correio fiável e de baixo custo, adequado às suas encomendas menos urgentes. Este serviço não é rastreado e é normalmente entregue em 4-8 dias úteis.
Serviço de Correio Rastreado - 7,99 €
Serviço de correio rastreado, seguro e confiável, geralmente entregue em 3-4 dias úteis.
Envio DHL Express - 16,05 €
Um serviço rápido, seguro e confiável. O seu artigo receberá tratamento prioritário e beneficiará de um serviço completo de rastreio online para que possa verificar o progresso da sua encomenda ao longo do percurso. Normalmente demora 1-2 dias úteis.
Compatibilidade