Goobay Universal Qi Wireless Tapete de carregamento sem fio - Preto
Desfrute da comodidade sem cabos de carregamento sem fios com esta almofada sem fios Qi compacta e leve da Goobay. Totalmente compatível com todos os smartphones mais recentes que suportam carregamento sem fio QI. Cabo Micro USB 1M incluído!
Frequentemente comprados juntos
| | |
| --- | --- |
| | |
---
9,49€

inc. IVA

Preço ao consumidor 13,49€ - você economiza 30%
ENTREGA STANDARD GRATUITA

Opções de entrega:

Envio rápido e seguro
Devoluções rápidas e fáceis de 30 dias
Caixa segura usando criptografia de 256 bits
Atendimento ao cliente
Cadastre-se em uma conta comercial
Comentários mais úteis
Comentários
| | |
| --- | --- |
| | Barry Sadler |
| | 11th Setembro 2019 |

253663

Item is small and light and can be easily taken on travel. Works perfectly.

| | |
| --- | --- |
| | Jonathan Kaskin |
| | Samsung Galaxy S9+ |
| | Alexandria, VA |
| | 9th Setembro 2019 |

253409

It was a present for my granddaughter. S8+

| | |
| --- | --- |
| | David Brown |
| | S8+ |
| | 5th Setembro 2019 |
Porquê comprar?
Carregamento sem fio rápido em movimento para dispositivos compatíveis
1,4x mais rápido do que os pads de carregamento sem fio Qi padrão
Construção leve e portátil
indicador LED
Compatível com todos os smartphones habilitados para Qi- incluindo Apple iPhone, Samsung, OnePlus, Huawei, LG e muito mais....
Descrição do produto

Nota: certifique-se de que o seu smartphone é compatível com Qi antes de comprar este item. Para isso, basta clicar no banner acima.
Carregamento sem fio em movimento para dispositivos compatíveis
Com o Carregador Portátil Qi sem fios Goobay, pode desfrutar dos benefícios do carregamento sem fios onde quer que vá. Basta colocar o seu smartphone ou dispositivo compatível com Qi na almofada e ver a bateria voltar à vida - não são necessários cabos ligados ao telefone ou ninhos de fios emaranhados.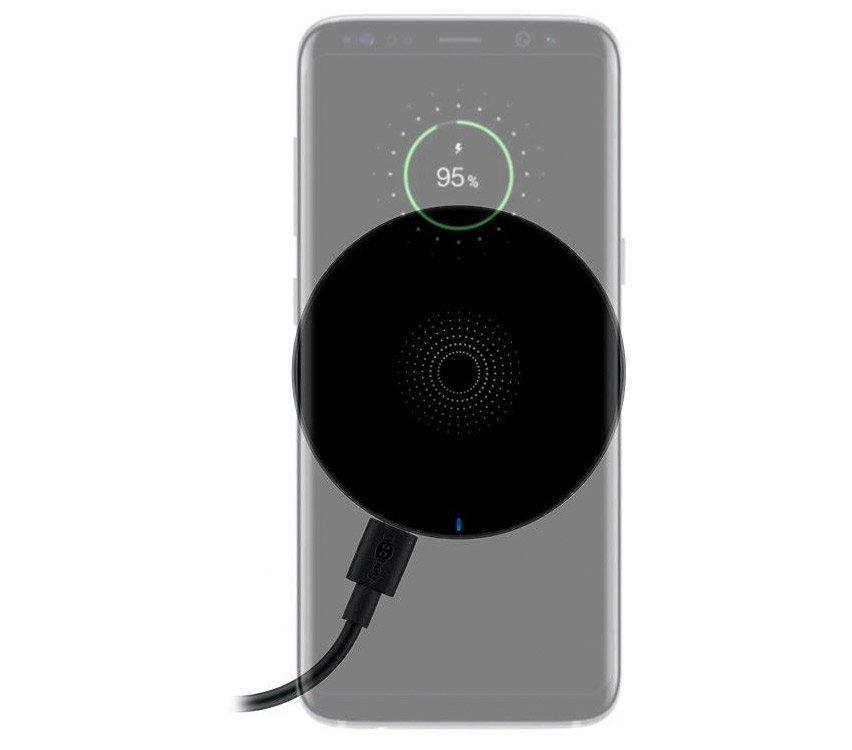 Este incrível processo utiliza bobinas de indução para enviar uma corrente elétrica do pad para o seu telefone, eliminando a necessidade de energia para viajar ao longo dos fios. Aproveite esta tecnologia futurista com o Carregador Portátil Qi da Goobay.
Design fino, compacto e leve
Graças a um design elegante e elegante, esta almofada Qi terá um óptimo aspecto e funcionará perfeitamente em qualquer ambiente - de casa a escritório, quarto de hotel e em qualquer outro lugar que queira nomear. Um design discreto, mas atraente, semi-transparente garante que a almofada de carregamento sem fios Goobay melhora a estética de qualquer divisão em que se encontre.

indicador LED
O Goobay Universal Portable Qi Fast Wireless Charging Pad possui um indicador LED embutido, que mostra azul quando o pad está carregando seu dispositivo. Além disso, se o seu dispositivo não estiver corretamente posicionado no pad, o indicador LED piscará até que o dispositivo esteja na posição correta.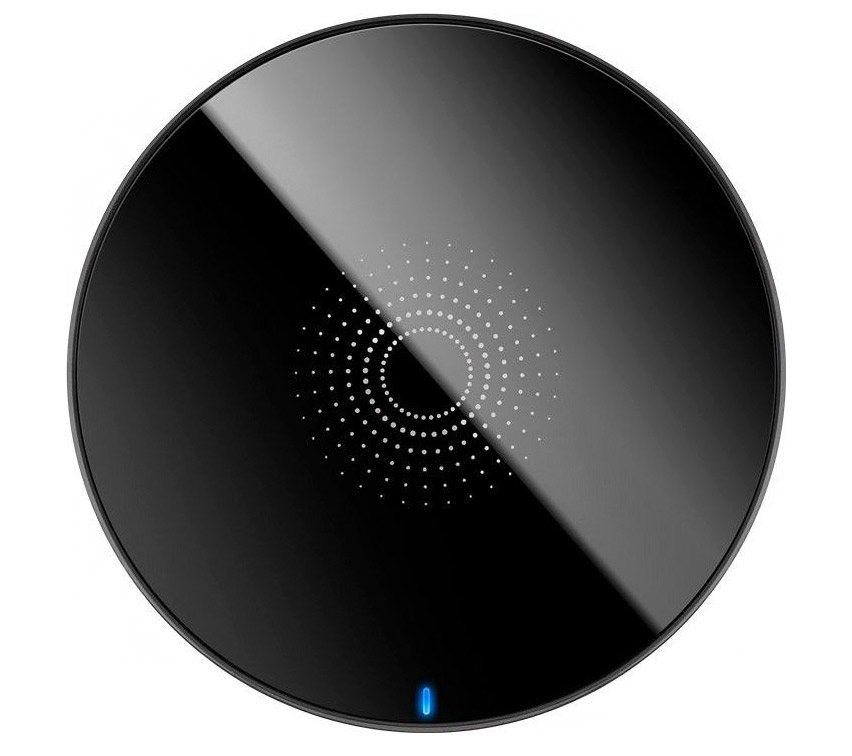 Cabo Micro USB de 1m incluído
O cabo incluído com esta almofada tem 1m de comprimento - o equilíbrio perfeito entre utilidade e elegância. Este cabo não é tão longo que irá atrapalhar ou tropeçar em você, mas é longo o suficiente para que você possa colocar a almofada em qualquer lugar.

Compatível com todos os smartphones compatíveis com Qi-Habilitado
Qualquer smartphone que tenha a tecnologia sem fios Qi pode utilizar as capacidades de carregamento deste pad. Se o seu telefone não tiver Qi, não se preocupe - vendemos uma gama de adaptadores, um dos quais será certamente perfeito para o seu dispositivo.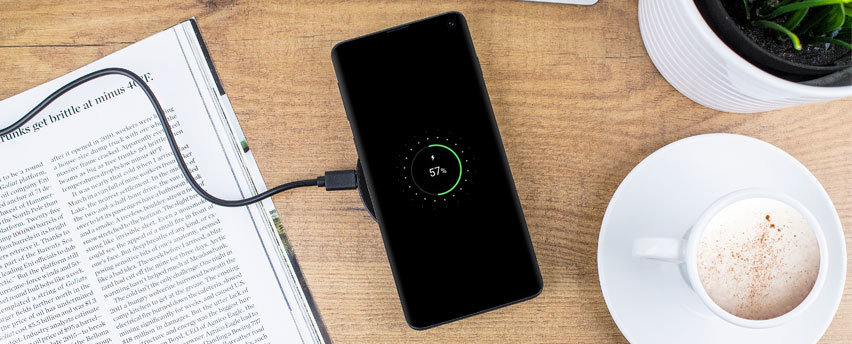 Especificações
Tensão de saída: 5V
Max. Potência: 2000mA
Peso: 40g
Detalhes chave
| | |
| --- | --- |
| Peça n. | 59877 |
| UPC | 4040849598777 |
| Côr | Black |
Entrega e Devoluções
Serviço de Correio - 0 €
Um serviço de correio fiável e de baixo custo, adequado às suas encomendas menos urgentes. Este serviço não é rastreado e é normalmente entregue em 4-8 dias úteis.
Serviço de Correio Rastreado - 7,99 €
Serviço de correio rastreado, seguro e confiável, geralmente entregue em 3-4 dias úteis.
Envio DHL Express - 16,05 €
Um serviço rápido, seguro e confiável. O seu artigo receberá tratamento prioritário e beneficiará de um serviço completo de rastreio online para que possa verificar o progresso da sua encomenda ao longo do percurso. Normalmente demora 1-2 dias úteis.