Informação adicional
Sleek, modern design meets essential functionality
The HK255 headset from Motorola is specially designed for the busy professional on the move. With a 330ft effective range, an ergonomic design and crystal-clear call quality - not to mention the ability to pair with 2 devices at once - this headset is the perfect companion to your hectic schedule.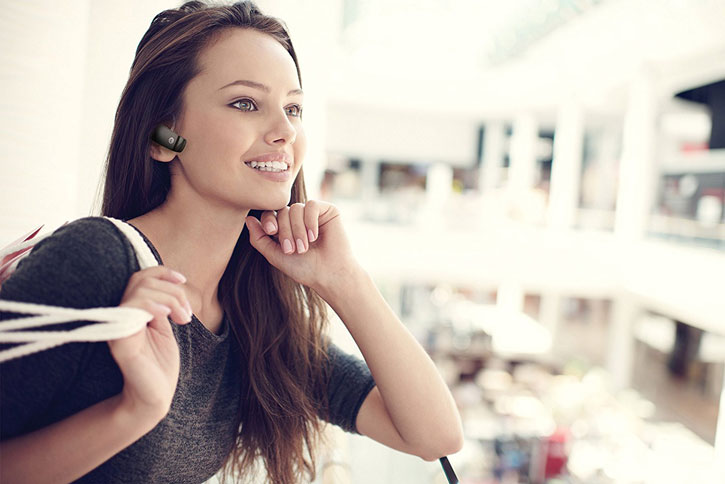 Noise reduction technology
Designed to reduce background noise, the Motorola HK255 Bluetooth headset delivers high quality sound in even the loudest of environments.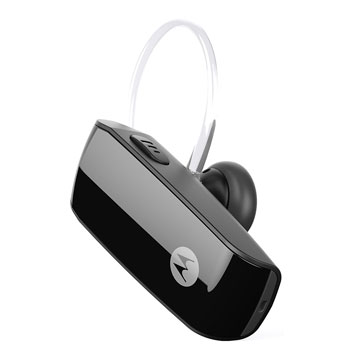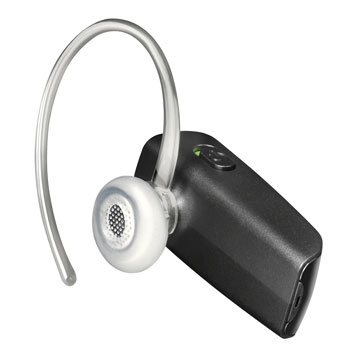 Stream music or GPS directions
Not just for calls, the HK255 can even stream music from your smartphone or tablet, allowing you to listen to your favourite podcasts or albums while you're out and about. Additionally you can receive GPS directions, ensuring you'll never miss that next turn.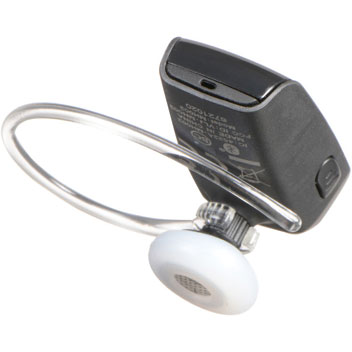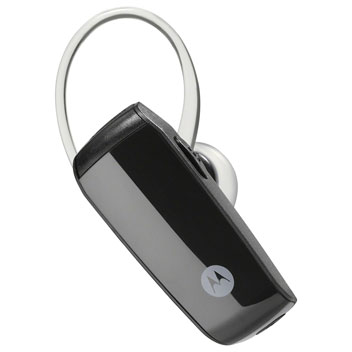 330ft effective range
Need to leave your device on charge while you take an important call? Not to worry. The HK255 headset from Motorola can still be used when you're up to 330ft away from your phone, so even if you forget to bring your device with you, your calls are safe and sound and won't drop out or sound anything less than stellar.
Lightweight and compact
The stylish, lightweight and discrete design aids comfort and looks fantastic. Weighing only 18 grams, this Bluetooth headset has been designed to fit securely into either ear without compromising on audio.
Makes driving safe
Matching safety while driving and calls is of utmost importance at Motorola. The HK255 Bluetooth Headset provides true hands-free convenience and exceptional ease-of-use, so that you can drive safely, keeping in touch and making your calls without wires and with both hands on the wheel.
Universal compatibility
No matter which Bluetooth capable phone you happen to have, this headset is sure to be compatible with it. That includes iPhone, Samsung Galaxy, Sony Xperia, HTC, Nokia/Microsoft Lumia, LG etc. You name it, this product is ideal for it.
Technical Specifications:
Talk/standby time: Up to 8 hours/10 days
Weight: 18 grams
Charge connector: Micro USB
Média das apreciações 4,2 given by 5 Clientes | Deixar um comentário
Great item.
Item did not arrive and MobileZap then expressed mail the item and received within 2 days. Works really well and easy to set up.
Translated from English
0 out of 0 found this helpful
Achou este comentário útil
---
Stephen
Napier, NZ
4 Fevereiro 2018
Great hope dashed
I figured with buying a named brand, I'd be safe in the understanding that at least a modicum of research had gone into the design. The design was so bad, it didn't last half an hour in my ear and even after such a short time, the inside of my ear felt sore and bruised. Named brands are not what I'd hoped they'd be
Translated from English
0 out of 0 found this helpful
Achou este comentário útil
---
Glen
Western Australia
28 Novembro 2017
Perfect for my Android phone.
This is my second Bluetooth earpiece, and has outperformed my original more expensive one. Exceptional range and clarity and allows me to control my phone and use Google assistant at ranges over 50 metres. Cannot recommend more highly.
Translated from English
0 out of 0 found this helpful
Achou este comentário útil
---
Michael
Dublin, R of I
30 Agosto 2017
Blue tooth earpiece
Super gadget
An excellent website and gadget.
Translated from English
0 out of 0 found this helpful
Achou este comentário útil