Comentários mais úteis
Paul Styles
Doncaster
iPhone 7
16 Julho 2017
Better than a fidget spinner
A multipurpose fidgetspinner that is a useful as it is annoying as you spend more time fiddling with all the parts than you do working! Really good though if you don't care about work and you just want to space out whilst playing with your new pan!!!
Tim Mosby
East Sussex
MagnaFlair Premium Metal Fidget Trick Ballpoint Pen
8 Julho 2017
Brilliant
Just as described really fun magnetic fidget pen. Could start fidgeting for ever with this very clever device. Not just fun though the writing experience is Brilliant! Absolutely wonderful gift that will make anybody pleased to receive!
4 Comentarios
|
Deixar um comentário
---
Informação adicional
Master complex tricks beyond other fidget toys - Have fun and experiment
Most fidget and executive toys are great fun but as good as they can be, they're ultimately quite limited in what you can do with them. With the MagnaFlair Pen, there is far more scope for tricks. There are several different ways in which you can spin, slide, glide, twist, manipulate the ball bearings and manoeuvre it in your hand. It also makes it a more unpredictable and satisfying fidget toy experience and you can experiment to your hearts content.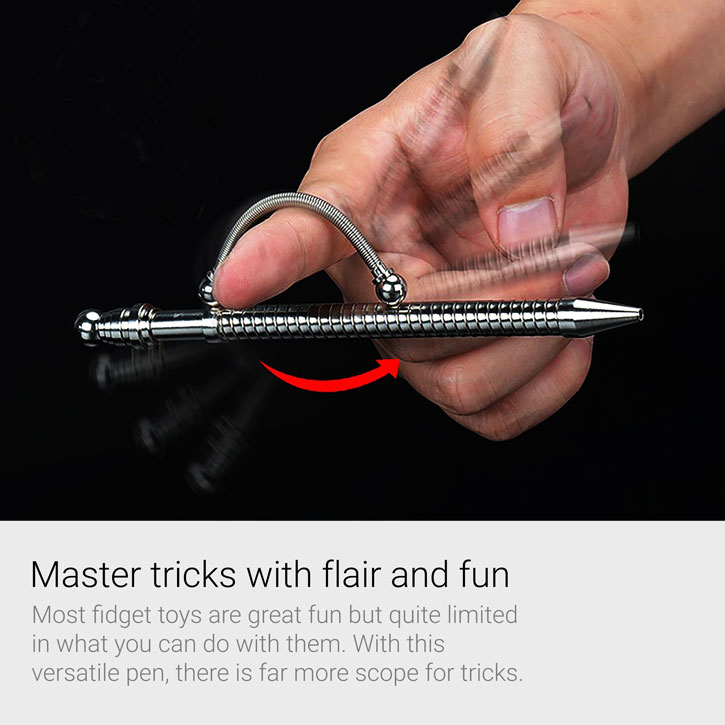 High quality magnetic components
Featuring high quality precision machined metallic components, this fidget pen is ideal to keep you spinning, tweaking and playing for years to come. The various components such as ball bearings, tube springs, rings and caps combine to create a very satisfying and challenging figet toy experience that is different and more involving to most others on the market.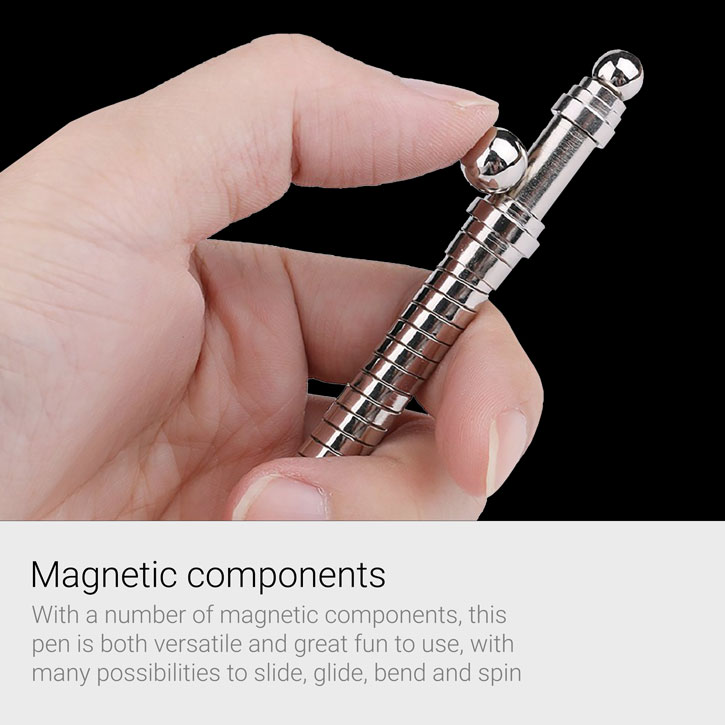 Smooth chromed aluminium alloy finish
With a high quality super-smooth finish on all surfaces you can rely on this pen to operate flwlessly for ages. The beautifully aligned parts allow for super-slick cyclic action that will amaze your friends, family or colleagues. Allow for a few days or weeks of use for optimum speed. They're good to go, yes, but they'll only get better with time and practice. With these beautifully engineered surfaces, less friction is created, which is ideal for this type of gadget.
Proven to aid anxiety, stress and other issues
Not just a hot new craze, these fidget toys are known to help with anxiety, focusing, autism, quitting bad habits and relieving stress. Creative thinkers will appreciate the distraction to focus their minds on important tasks. Others may just appreciate the simple fun to be had or distraction from worry and anxiety.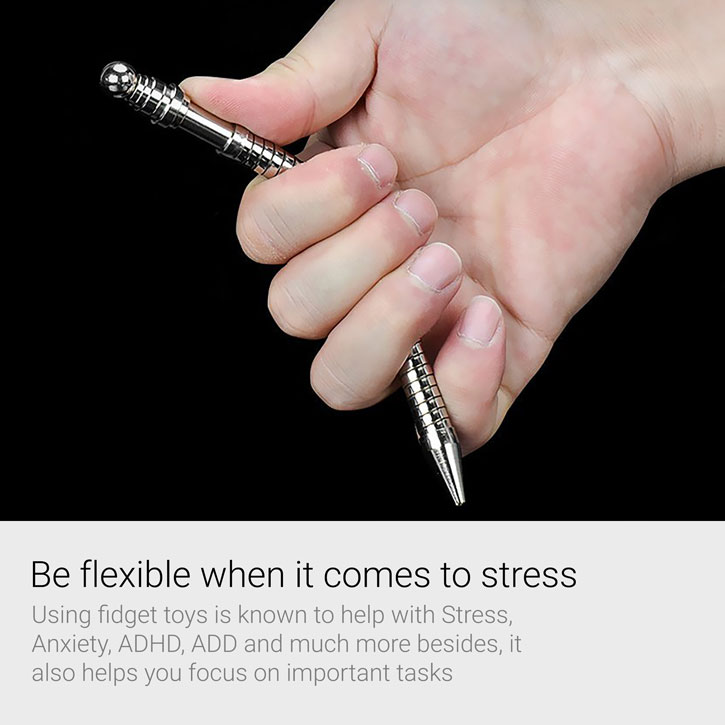 Fine ballpoint ink pen for writing, notes, illustration and sketching
The MagnaFlair has a fine point pen tip that is far better than many, if not all pens in this class. Whether you're a dab hand at calligraphy, an architect or engineer, a creative person or anybody that simply needs or wants a pen that is beautiful to write or sketch with, you will appreciate the quality on offer here. The tip responds well to pressure and will give you wafer-thin lines or solid defined strokes with the minimum of fuss as the pen tip simply glides across the paper.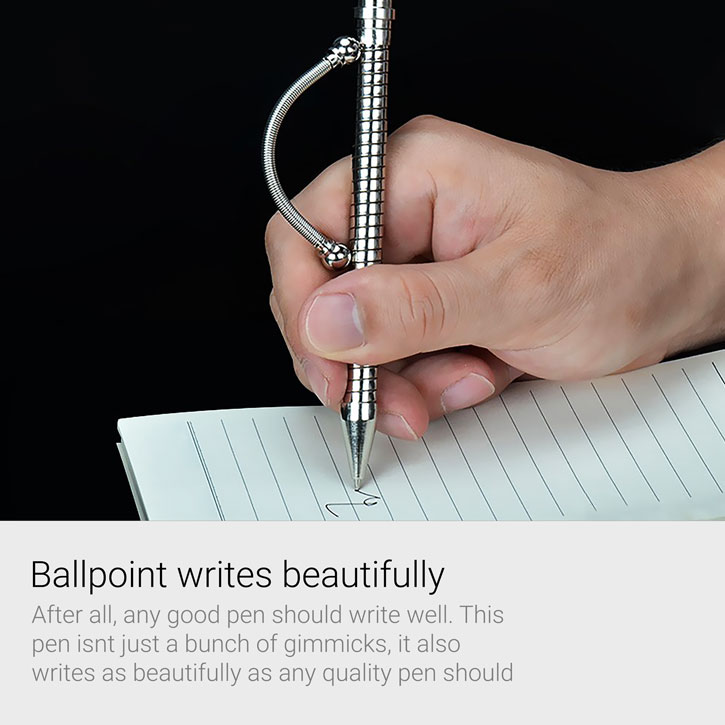 Sturdy, compact build, perfect for travel
Bring your MagnaFlair Pen to a friend's house and share in the fun, or pack this nifty gadget into a suitcase or backpack for a trip. The super-sturdy build quality means damage in transit is extremely unlikely, while packing into a bag, pocket or your luggage is easy and safe.
Comes in a presentation gift box
This awesome gadget comes with a superb metallic presentation gift tin for easy access and storage. This is the perfect way to carry your spinner when on the move and makes it even more impressive if you're gifting this to somebody.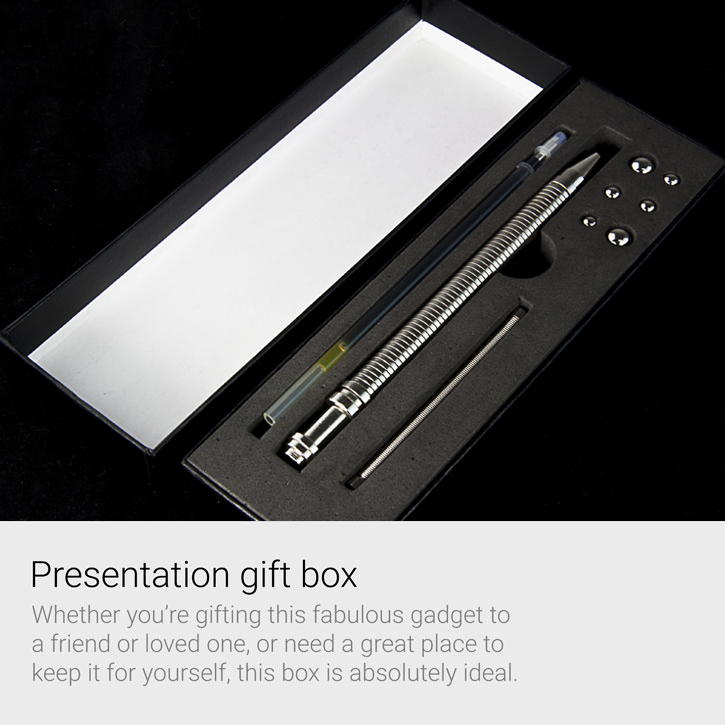 Excellent gift idea
Need a great gift idea for friends or family member? This gadget is perfect as a present for someone you love and an ideal option for all ages and persuasions. It doesn't require power and is insanely addictive.