Comentários mais úteis
roger luffman
Bournemouth
19 Junho 2017
Give a clear and effective light, with easy switching
Good value for the money. They also give a clear and effective light, with easy switching
Margaret Ellis
Plymouth
Samsung Galaxy S6
12 Junho 2017
Bright but small
I bought these to use in an emergency such as a power cut. They are very bright and easy to use. What wasn't mentioned in the description was just how small they are. The picture gives the impression that they're fairly large, when in actual fact they're about as big as the top of a coffee mug. But they'll do the job.
15 Comentarios
|
Deixar um comentário
---
Informação adicional
Big brightness in a small form factor
Lightweight and portable but packing a 150-lumen punch, this super-bright LED lantern from AGL should never be left behind on outdoor adventures (or indoor excursions). With a compact frame, adjustable brightness settings, three different lighting modes and so much more, you'll never want to be without this lantern again as you head off into the great outdoors.
Hanging hook and magnetic base for versatile usage options
Whether you're entertaining guests at a garden party or hiking somewhere on a distant mountain, this is the lantern for you. On top of this lantern is a sturdy hanging hook, ideal for hanging this lantern on a tree branch, a pole or simply for use as a carrying handle. A magnetic base is also included, making this lantern perfect for placing on any metallic surface without worrying about falling or knocking the light off.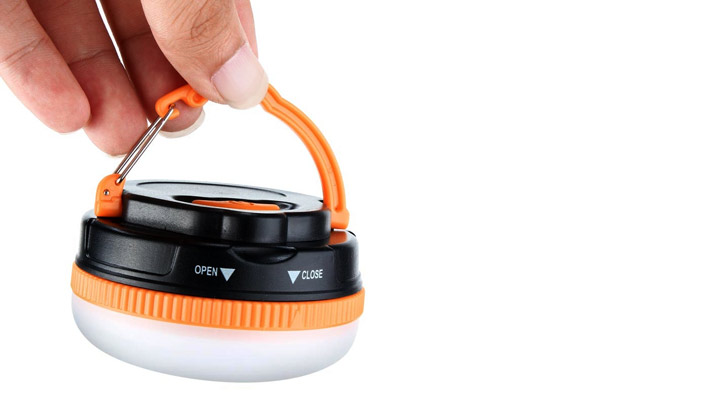 Limitless outdoor uses - hiking, exploring, finding your way home...
While we all rely on ultra-modern technology like smartphones, tablets and smart home accessories, sometimes there's just no substitute for a solid, sturdy lantern. After all, when you're deep in the woods and need to see your surroundings, your phone probably won't be much help - especially if the battery's dead. This is a dedicated outdoor exploration accessory, perfect for even the most demanding of activities.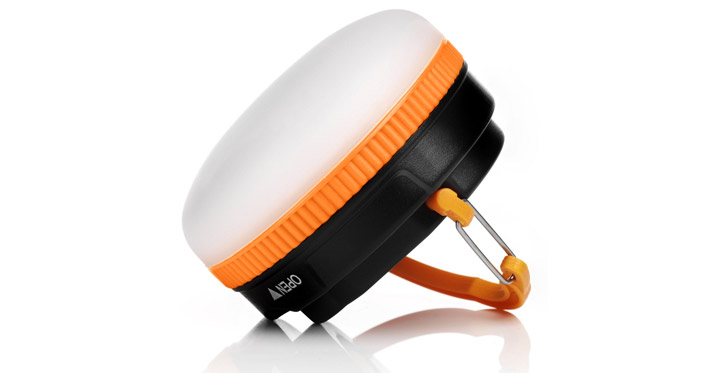 Also great for indoors - gardens, sheds, garages and more
The importance of a well-lit environment when you're working in the garage or shed (or any dark room in the house) can't be overstated. Whether you're working through the night or you're the victim of a sudden power cut, don't be unprepared - this lantern isn't just for outdoor adventuring.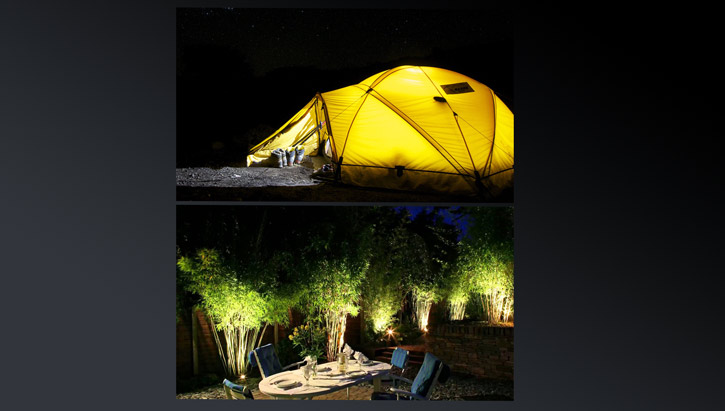 There are so many uses for this lantern indoors. You might need a car boot light, or perhaps you're doing DIY in the garage. Maybe you need to venture into the loft or basement for meter reading or to retrieve something. The AGL lantern's carrying hook and brightness make an ideal companion for these activities.
3 different brightness levels with a 150 lumen maximum
The AGL Outdoor Lantern offers three different light settings for true versatility, with a 150 lumen maximum. This brightness is more than enough for most situations - from camping to hiking, rock climbing to rowing and more. You could even use this lantern as a night-light or reading light, lowering and raising the brightness as needed.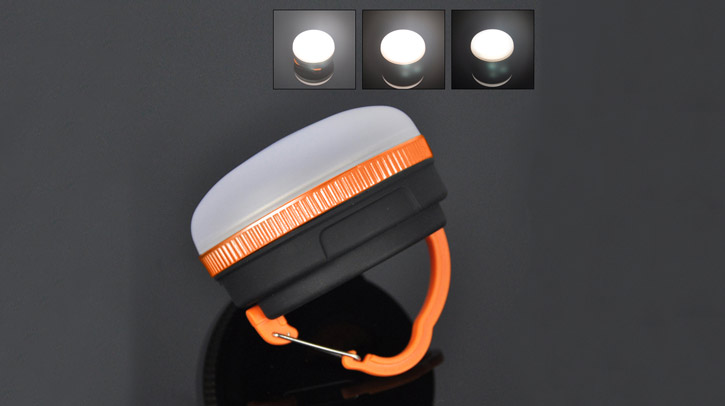 3 modes for entertainment, emergencies and more
With 3 different modes, this light is sure to cater to you no matter what you need. Here's a quick breakdown of the settings available to you on this lantern: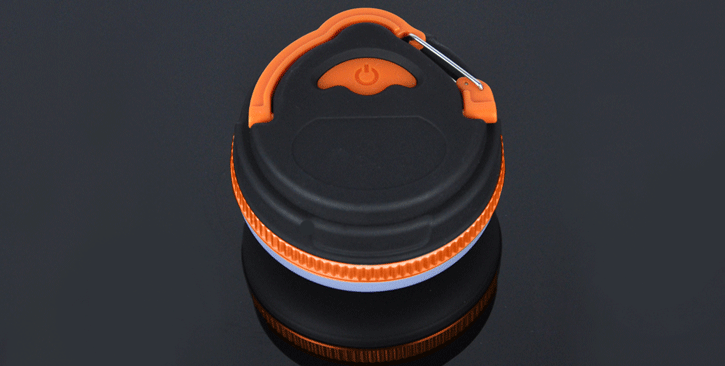 Static: The default mode - a strong, steady beam of light with a different brightness level depending on your requirements.
Strobe: The light will flash with a strobe effect. This is great for garden parties, for example, or adding ambience to rooms.
SOS: This mode is great for emergencies, as the light will flash vigorously - potentially alerting others to your position should this be needed.
Weather-resistant - a friend for all seasons
Rain or shine, sleet or snow - this lantern can "weather" anything life throws at you. A durable construction and weather-resistant design ensures that this lantern will stay with you despite the best efforts of the elements. If you've ever been camping, you know the despair of a shower or other adverse weather conditions - don't let this ruin your trip. Have this lantern ready to guide you to safety.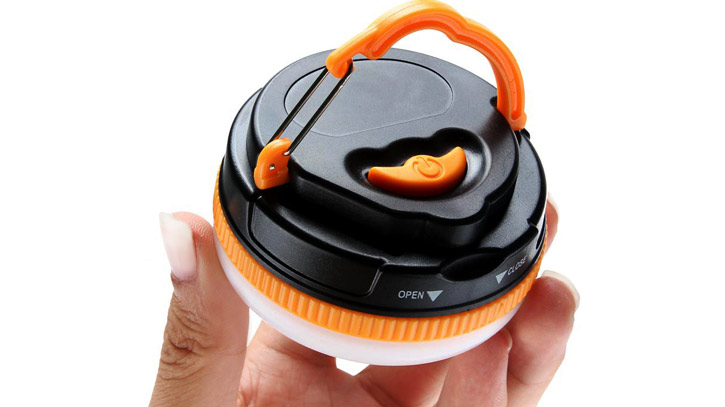 Runs on batteries - no need to remember to recharge
Forgotten your charging cable? Nope - this lantern requires 3 AAA batteries (not included) to operate, so you don't need to bring anything other than the lantern itself and the batteries for power. 3 batteries give an impressive 3 hours on maximum brightness and 12 hours on minimum.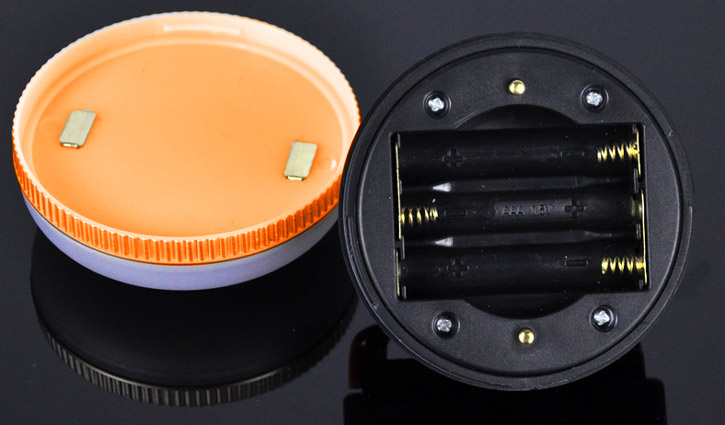 Please note: batteries not included.