Official Samsung In-Ear Stereo Headset with Mic and Controls - Blue
Código do produto: EO-EG920BLEGWW
Referência produto: 54274
This official pair of Samsung earphones in blue will keep the party going anywhere. Ideal for use with your smartphone or tablet, this stereo headset allows you to listen to your music in superb clarity, as well as handle calls hands-free.
"Great Headphones"
"When i received them it sounded better than my previous earphones"
"Quality, Original and Beautiful earphones"
Comentários mais úteis
Aisha Woolley
Minster
Galaxy S4
27 Abril 2017
Great Headphones
These Headphones our great fit perfectly and comfortably in your ears. Great sound quality even when volume is increased to the max. Worth the amount I paid for them, would buy again.
Hafiza Salam
LONDON
Samsung Galaxy S7 Edge
7 Abril 2017
When i received them it sounded better than my previous earphones
I have been looking for this item everywhere. I was sceptical at first but then when i received them it sounded better than my previous earphones which was a normal white Samsung headphone for S7 Edge. The bass and sound is on point. And the pluspoint is that it fits well into the ear. So you dont have to worry about it falling off your ear. It fits in nice and snug. Will definitely recommend! And is 100% original. :)
1 Abril 2017
Quality, Original and Beautiful earphones
I spent so much time searching online for an original replacement. Even Samsung stores don't have it, ordered ones from amazon were garbage. This one I bought here is simply awesome. The sound is amazing, and I love the blue color. Worth every penny.
17 Comentarios
|
Deixar um comentário
---
Informação adicional
Official Samsung earphones
These official earphones are the perfect replacement for your original earphones. So if you've lost, broken or just want a back up pair, these official earphones are sure to provide you with excellent the same performance and quality, which you would come to expect from an official Samsung product.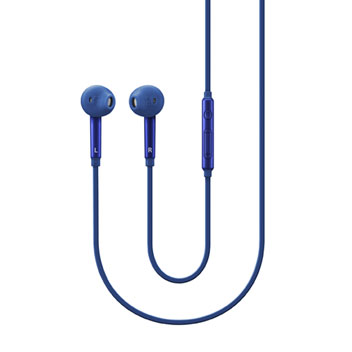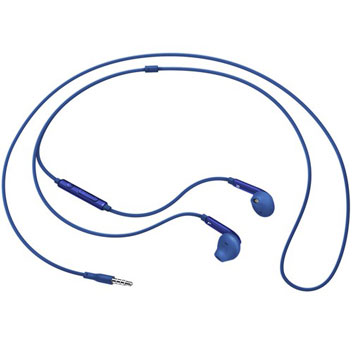 Ergonomically designed earbuds for improved comfort and performance
This official Samsung stereo headset has been designed with comfort and quality in mind. The soft rubber earbuds are ergonomically designed so that they are not only easy to distinguish right from left but that they also provide superior comfort whilst directing the sound straight into your ear so you get the highest possible sound quality with minimum sound loss.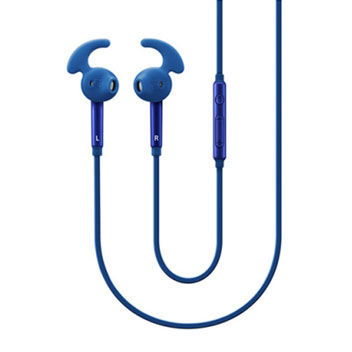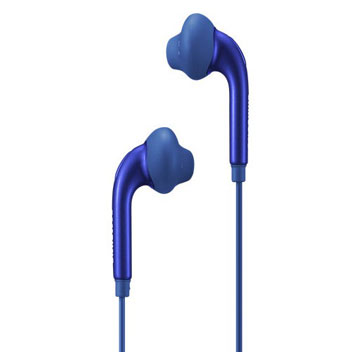 Delivers high performance sound in each ear
In-built within each headphone are two speakers: a woofer and a tweeter speaker which delivers a balanced sound with full frequency range. The large drivers output sound with dynamic, deep bass and high resolution treble sound ensuring that you listen to your favourite tunes in Hi-Fi quality.
Integrated in-line controls for music control
Located on the cable extremely easy to use multi-function controls, that allow you to control your music without having to touch your phone. A simple press of the multi-function controls enables you to play / pause and skip the tracks of your music. You can even handle phone calls handsfree, making for the perfect way to talk when driving, exercising or just around the house when you need your hands free.
Please Note: For devices without an integrated 3.5mm headphone port, an adapter may be required.